Do you want to circulate liquids in an agitator tank and at the same time temper them?
In this case, the heat exchange plate is used as a flow breaker in the tank. In the case of the flow breaker, we use double embossed dimple plate heat exchanger, which are integrated into a stirred tank.

In agitated vessels, the task is to optimise the heat transfer and the agitation technology. In general, heat exchange surfaces are required for the chemical reactions in the agitator vessel in order to heat up or cool down products. Coils are predominantly used in the vessel for heat exchange, but these have enormous disadvantages in terms of fouling and incrustation, cleaning and maintenance.
Star-shaped heat exchange plate systems with double embossed dimple plates offer decisive advantages. On the one hand, the angle of inflow can be adjusted according to the medium, on the other hand, this baffle is at the same time a heat exchanger surface. Compared to coils-in-tank with conventional baffles, this version has the following advantages, such as clean surfaces with low fouling (especially with electropolished heat exchange plates), small quantities of heat transfer medium, optimum heat transfer, optimisation of the pressure drop and adjustment of the angle of flows.
In galvanic processes, there are particularly high demands on dimple plates in terms of material, surface finish, ease of cleaning and ease of replacement. As a manufacturer of Pillow Plates, we have been meeting these requirements for decades.
The following advantages are worth mentioning:
Individual heat exchanger plate designs in dimensions, shape and material enable flexible use in customer-specific processes.
Easy cleaning thanks to an easily accessible and straight surface, which is even easier to clean in the electro-polished version.
Homogeneous, product-friendly temperature control of the products through the use of liquids, refrigerants and steam in the heat exchanger plates.
Arbitrary design of the dimple plate heat exchanger according to application criteria or specifications through design by us as a renowned dimple plate manufacturer.
As well as some key data, which you can match with your requirements:
Heat exchanger plates in the dimensions of a DIN A5 format up to a heat exchanger plate in the dimensions of 14000 x 2000 mm.
Up to 50 bar operating pressure of the heat exchanger plates are possible.
Pillow plates in wall thicknesses of 0.8 - 3 mm with double-embossed profile.
Pillow plates up to 12 mm wall thickness with single-embossed profile.
Surfaces: pickled, grinded, polished.
Certificates according to TÜV, PED, TR CU (GOST) and ASME.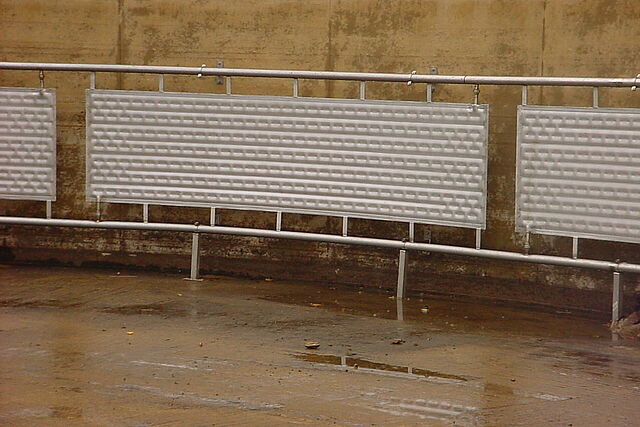 Inner tank heat transfer plates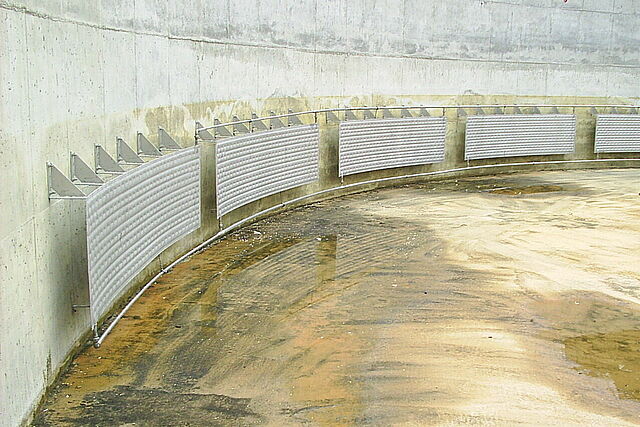 Inner tank bio sludge