Storage and tempering of liquids in the tank at the same time – homogeneous and precise, with steam, water or coolant?
Then we recommend to build a tank from our single embossed laser-welded dimple jacket as a tank wall or to use a double embossed dimple plate heat exchanger as clamp-on part for your existing tank. The mild and exact tempering requires the most complete possible enveloping of the product with a homogeneous heat transfer in a large area.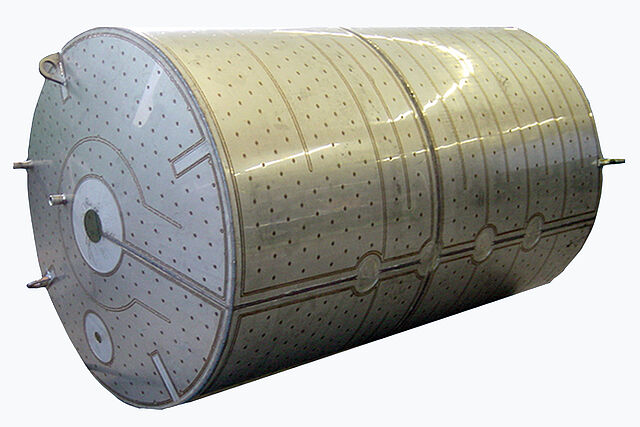 Pillow Plate Process Tank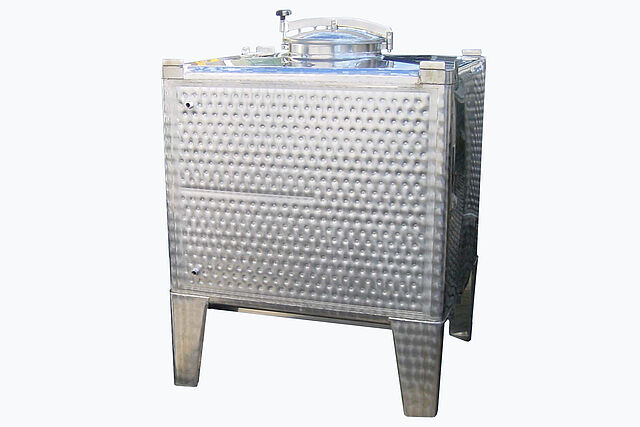 Pillow plate design of a square process tank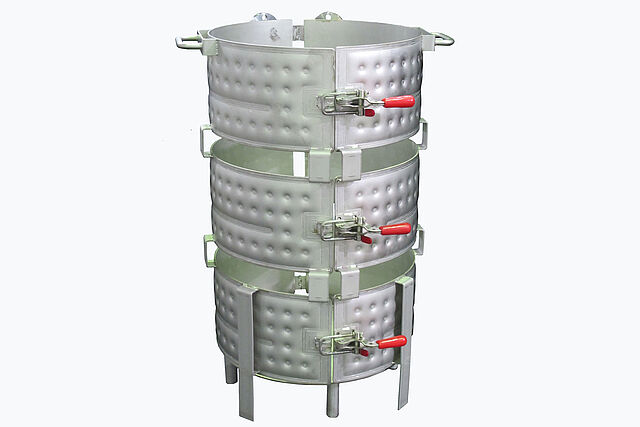 Half cylinder plates with lock clamps for flexible use on standardized tanks
We have always assimilated engineering science and thermodynamics optimally in the various manufacturing processes.
Thermodynamicists,mechanical engineers and welding engineers define the dimensioning, design and construction of customised heat exchanger panels and systems in materials ranging from mild and austenitic steels through to titanium, and ensure successful distribution of their work worldwide.
In doing so they fall back on production engineering expertise and calculations developed in the course of the past hundred years that are still being continuously optimised in an ongoing process.
In the perception of our customers, the Buco product stands for:
Technical and process-oriented consulting
Thermodynamic efficiency
Quality and longevity