Storage and tempering of liquids in the tank at the same time – homogeneous and precise, with steam, water or coolant?
Then we recommend to build a tank from our single embossed laser-welded dimple jacket as a tank wall or to use a double embossed dimple plate heat exchanger as clamp-on part for your existing tank. The mild and exact tempering requires the most complete possible enveloping of the product with a homogeneous heat transfer in a large area.

A single-embossed dimple plate has the advantage that it does not show any welding colours or welding spot marks on the inside of the tank. This means that the inside of the tank does not have to be grinded after the welding process, which is always very costly and time-consuming.
Single-embossed profiled Pillow Plate tank walls (pillow plate) are suitable for welding-in or clamping onto cylindrical or rectangular tanks. When welded in, as a weld-in element, the base plate takes over the function of the pressure-resistant tank wall. The plates are specially manufactured according to requirements and can also be adapted to complicated tank shapes, if necessary.
Double-embossed clamp-on dimple plates are the ideal solution for using existing tanks for necessary heating or cooling processes, which would otherwise remain unused as tanks. For this purpose, existing tanks can be retrofitted with pillow plate tank walls without having to weld or cut the tanks. The pillow plates are fixed by means of clamping straps or screw connections of the heat exchanger plates against each other or by using stud bolts with clamping lugs. To improve the heat transfer, a so-called heat transfer cement BUCOmastic is also used between the vessel wall and the heat exchange plate.
The following advantages are worth mentioning in this context:
Individual pillow plate designs in dimension, shape and material allow flexible use.
Flexible contours that can be adapted to all conditions thanks to freely programmable CNC laser welding equipment for heat transfer.
Low material costs due to the use of thin metal sheets.
No expensive double-jacket or half-pipe construction.
No costly grinding or polishing of the inner surface of the tank.
No scratches on the inside of pillow-plates.
Low manufacturing costs of pillow-plates due to automated welding processes.
Easy cleaning of pillow-plates due to easily accessible surface.
Homogeneous, product-friendly temperature control and heat transfer.
Any design of channel guides according to application criteria or heat transfer specifications.
Integration into tanks and apparatus for mechanical and thermal dual function of heat transfer.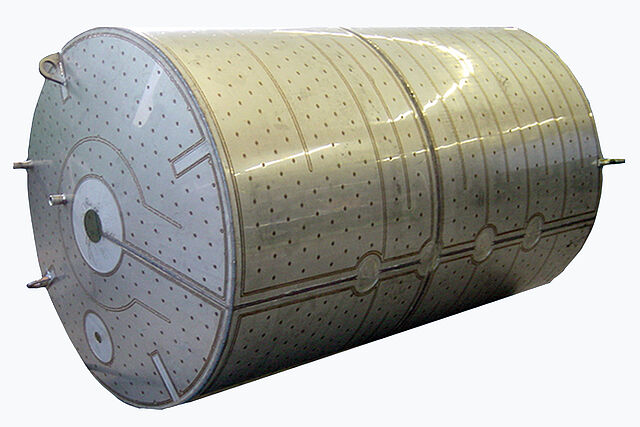 Pillow Plate Process Tank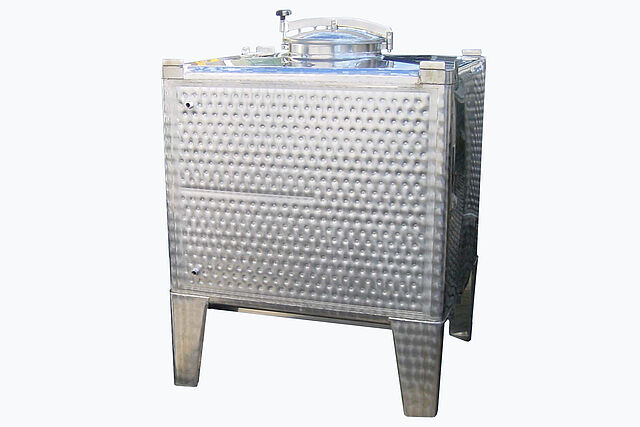 Pillow plate design of a square process tank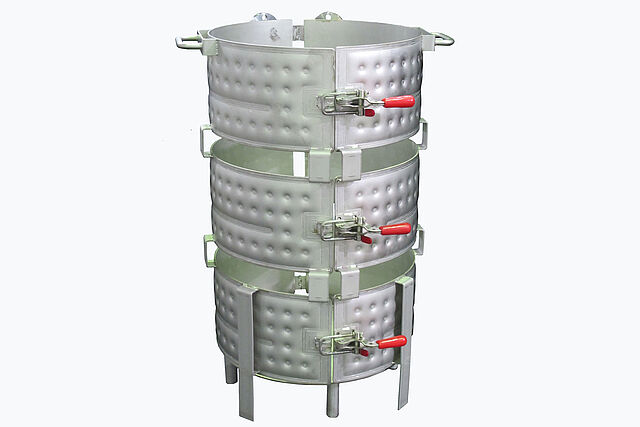 Half cylinder plates with lock clamps for flexible use on standardized tanks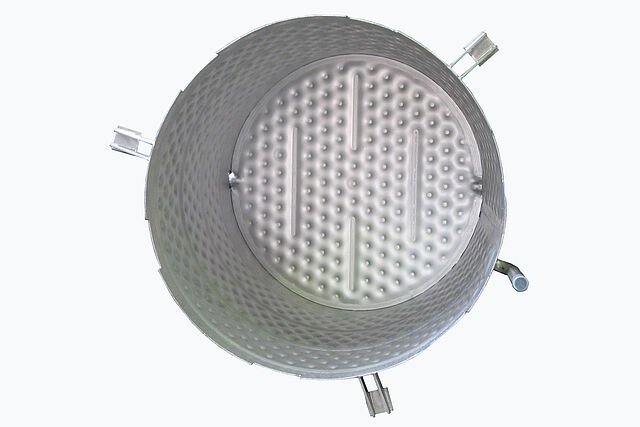 Dimple Plate Jacket Tank with inner pillow design